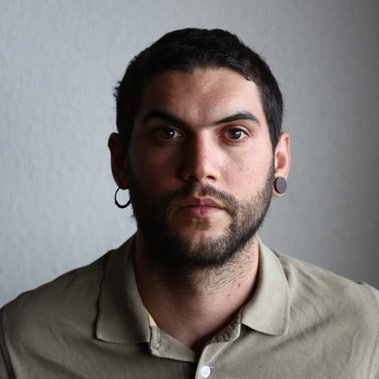 SERGI RUGRAND.
I am a Photographer and Filmmaker from l'Hospitalet de Llobregat. I perceive photography as a platform to express my personal way of viewing the world and conveying it through an emotional language. While I comprehend the necessity for radical social transformation, I do not hold the belief that my photography alone can effect change; it's simply my means of articulating the world.
My initial foray into photojournalism was in 2014, where I worked as a photojournalist and coordinator for La Burxa, a self-organized newspaper centered around an occupied social space. I was also a member of the international photojournalist collective Krasnyi, with a focus on documenting social struggles across Europe.
Over the course of three years, I collaborated with indigenous organizations and communities in the Amazon Rainforest, capturing the repercussions of oil spills and the petrol industry's impact on their environment and way of life. I extensively covered the Covid-19 crisis in Peru for various international agencies, including EFE and France Presse.
Additionally, I have produced videos for the NGO Action Against Hunger and contributed as a cinematographer to several documentaries. My work involves documenting diverse social realities for various media outlets, with a strong emphasis on advocating for Human Rights. My photographs have been featured in prominent publications such as The New York Times, The Guardian, and El País, among others.
Currently, I am engaged in a project focusing on the identity of the Mercheros. Historically conflated with the Roma due to their nomadic lifestyle, this ethnic group has faced significant persecution during the last two decades of the Franco regime. I also delve into my own roots by traversing the territories of my ancestors, creating imagery of rural and agrarian Spain. Through this, I aim to portray the life amidst demographic desertion that the peninsula has witnessed, while playing with a sort of personal Western-inspired imagery.
- Finalist for best documentary photography project with Wikkaritama at the Menorca Doc Fest 2020.
- Finalist in the "Premios Zampa" 2021 with White Flags in Valle del Sol.
- Finalist of the "III Beca Joana Biarnés" 2022 with Desertores del "Arao".